Tire Replacement Service in San Antonio, TX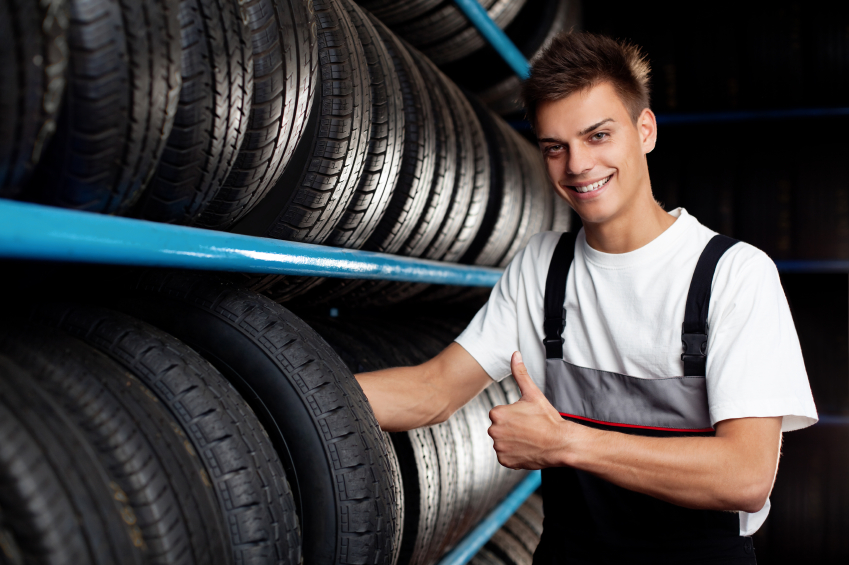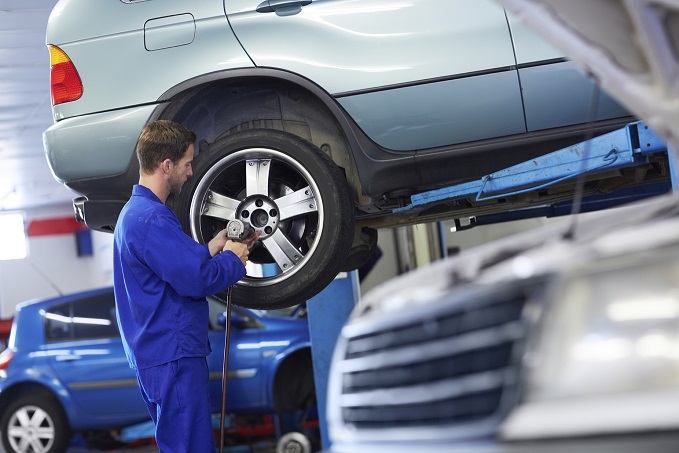 Is It Time to Replace My Tires
If you've recently purchased a vehicle from us at World Car Kia, then we want to offer our sincere congratulations! It's always a momentous occasion, and we're certain that you're over the moon to have a beautiful new ride. However, we'd like to remind you of how good it feels to drive an optimally performing vehicle. If you want your drives to feel like this for a long time, then you need to properly maintain your vehicle. That means that when your tires have worn down too much, you need to be certain to visit us for replacement service.
Tire Replacement
No matter how expensive your vehicle may be, your tires are critical to a good performance when you're out and on the road. Your vehicle might have a muscular powertrain, advanced performance features, and proactive safety features, but they can't overcome tires that aren't able to properly grip the road. If you think that yours might be starting to wear, all you have to do is locate a penny you might have lying around and place it into the groove of the tire with Lincoln facing downward. If you're able to see the top of his head, then the tires have worn and the grooves are far too shallow. If a large part of the penny sinks in instead, then you know that you still have some mileage left in your set.
Plan Your Visit
Once you've decided that it's about time to visit us at World Car Kia, we have a number of features you can use to improve your experience at our dealership. First of all, you can schedule your appointment online to make sure that your service fits into your busy schedule. We'll have our equipment all ready so that we can immediately start working upon your arrival. We'd also highly recommend that you look through our Service Specials online to try to save as much money as possible when it's time to pay.
Service
When you arrive at our service bay, we'll do everything we can to make you feel right at home. While you take a breather and enjoy a fresh coffee in our waiting area, our team will roll up our sleeves and get to work putting new tires on your ride. Since we'll already have your vehicle in our hands, we'll quickly look over other important parts. That way if your oil is running low, your battery is getting old, or your brake pads are wearing thin, you can take care of multiple things in a single visit!
At World Car Kia, our goal is to help you at every stage of your automotive experience. So, if you need tire replacement service in San Antonio, TX, join us soon!
Service - World Car Kia Hours
210-890-1581
| | |
| --- | --- |
| Monday | 7:00 am - 6:00 pm |
| Tuesday | 7:00 am - 6:00 pm |
| Wednesday | 7:00 am - 6:00 pm |
| Thursday | 7:00 am - 6:00 pm |
| Friday | 7:00 am - 6:00 pm |
| Saturday | 7:00 am - 2:00 pm |
| Sunday | Closed |
Testimonials
5 Star Review
San Antonio
6-15-2018
5 Star Review
San Antonio
6-8-2018
5 Star Review
San Antonio
6-8-2018
5 Star Review
San Antonio
5-25-2018
5 Star Review
San Antonio
5-18-2018
4 Star Review
San Antonio
5-18-2018
5 Star Review
Ohsnapitskix Ohsnapitskix
San Antonio
5-4-2018
5 Star Review
San Antonio, Texas
5-1-2018
5 Star Review
San Antonio. TX
4-20-2018
5 Star Review
San Antonio
4-13-2018
5 Star Review
San Antonio, TX
4-13-2018
4 Star Review
San Antonio, TX
4-6-2018
4 Star Review
San Antonio, TX
4-6-2018
5 Star Review
San Antonio, TX
4-6-2018
5 Star Review
San Antonio, TX
3-23-2018
5 Star Review
San Antonio, TX
3-16-2018
5 Star Review
San Antonio, TX
3-16-2018
5 Star Review
San Antonio, TX
3-9-2018
5 Star Review
San Antonio, TX
3-2-2018
5 Star Review
San Antonio, TX
3-2-2018
Read More